Occasionally I will offer products from the farm. I grow/raise animals in small scale so I don't produce excess amounts of products to be a wholesale provider. But if you are interested in a craft kit, a farm demonstration/hands on tutorial, produce, or occasional pasture raised meat, you'll see my products here. Email [email protected] or call/text 443-300-6094 if you're interested in any of these products.
Pasture Raised Meat
Pasture Raised Chicken, Howard County, MD $5.50/lb.
I currently have a limited number of pastured raised chicken available for $5.50/lb. butchered and wrapped. Most chicken seen at the grocery store is the Cornish X chicken which is a fast growing breed that often has health issues if they survive past 8-9 weeks old. This year I raised Kosher Kings and they were pasture raised at least to 16 weeks old. They run around 5 lbs. each, and these healthy birds enjoy foraging in grass (and often my garden).
Pasture raised chickens taste best when cooked slow and low, as they are more muscular than birds raised in complete captivity. Cook your chicken, then save the bones to make stock.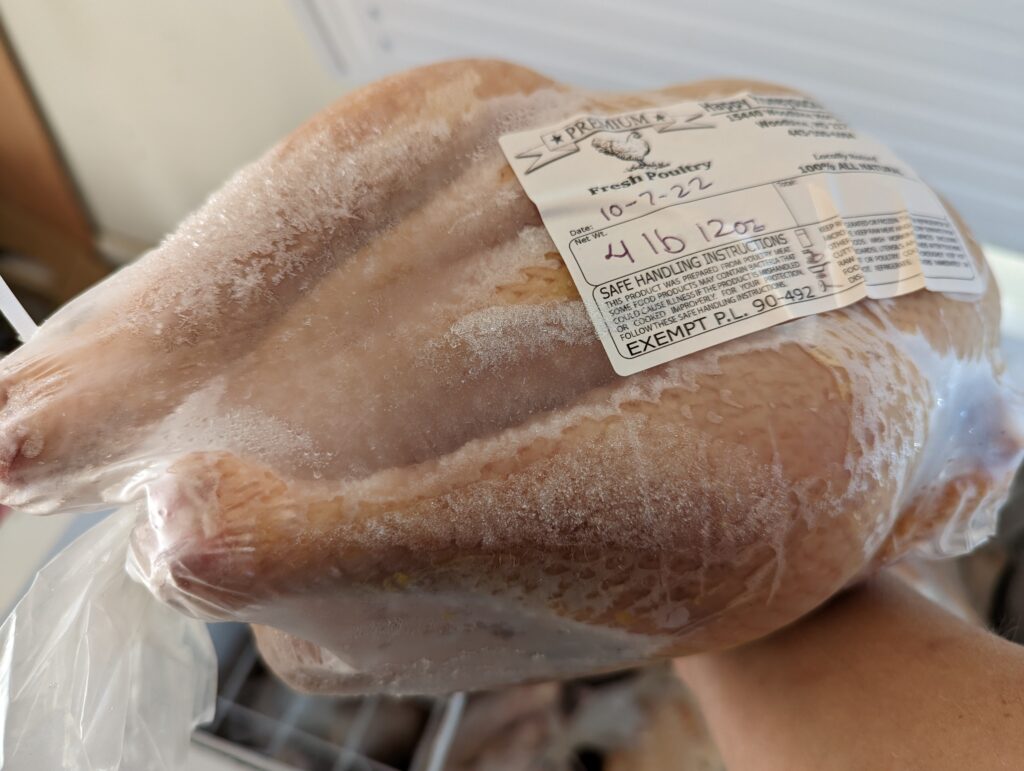 Take Home Crafting Kits
As someone who loves to make crafts, but also accrues new hobbies at an astounding rate, I understand how quickly it can be TOO MUCH. And sometimes you just want a tiny taste of the craft- not enough supplies to start a business. I wanted to offer people the option to buy take home crafting kits that will allow them to get a taste of the craft without taking up an entirely new hobby. This is "just enough" so you hopefully won't have any waste.
Felted Soap Making Kits $15
Learn how to make your own felted soap. All you will need to provide is hot water and your time.
You'll receive:
(1) Bar of Soap
(3-4) Colors of Wool Roving
(1) Mesh Bags
(2) Felting Needles (combo wet/dry felting kits only)
(1) One Gallon Ziplock Bag
Instructions
Kits DO NOT include finished product. You'll receive the supplies to make it yourself!
Felted Soap Kit: Christmas Tree
Felted Soap Kit: Sus' Character
Coming Soon!
Felted Soap Kit: Game Controller
Coming Soon!
Felted Soap Kit: Flowers
Coming Soon!
Chicken Butchering Equipment Rental
Interested in butchering your own chickens, but don't own the equipment? I have a stainless steel table, (2) killing cones, and a plucker available for rent. Contact me about renting equipment at [email protected]